Welcome to Frontier Veterinary Service
Your Veterinarian in Fort Vermilion and High Level, Alberta
Call us at 780-927-4500
Pet Emergency? Call us right away at 780-927-4500!
If you hear a message, continue listening and follow the instructions.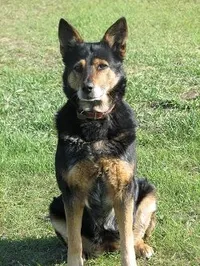 If you live in Fort Vermilion, La Crete, High Level, Rainbow Lake, Zama City, Meander River, Keg River, Paddle Prairie, Carcajou, Chateh/Assumption, Fox Lake, Garden River/Garden Creek, John D'Or, Hay River, and Fort Smith, or the surrounding area and need a trusted veterinarian to care for your animals – look no further. Dr Wendy Quist is a licensed Alberta veterinarian, treating all species. Your animals' health and well being are very important to us, and we take every possible measure to give your animals the care they deserve.
Frontier Veterinary Service is a full service animal hospital and welcomes both emergency treatment cases as well as patients in need of routine medical and surgical care. Dr Wendy Quist has years of experience treating serious conditions and offering regular pet wellness care. We look forward to meeting you and your animals.
We are happy to offer a number of resources that enable you to learn about how to take better care of your pets. Please feel free to browse our site, particularly the informational articles. The best veterinary care for animals is ongoing nutrition and problem prevention, so becoming knowledgeable about preventative pet care is essential to the ongoing success of your animal's health. If you have any questions, call 780-927-4500 and we'll promptly get back to you. Both our Fort Vermilion and High Level locations are very easy to get to -- and you can find directions on our Contact Us page!
At Frontier Veterinary Service, we treat your pets like the valued family members they are and understand the care and concern you have for the health and well being of your livestock.
Dr Wendy Quist
Fort Vermilion Veterinarian | Frontier Veterinary Service | 780-927-4500